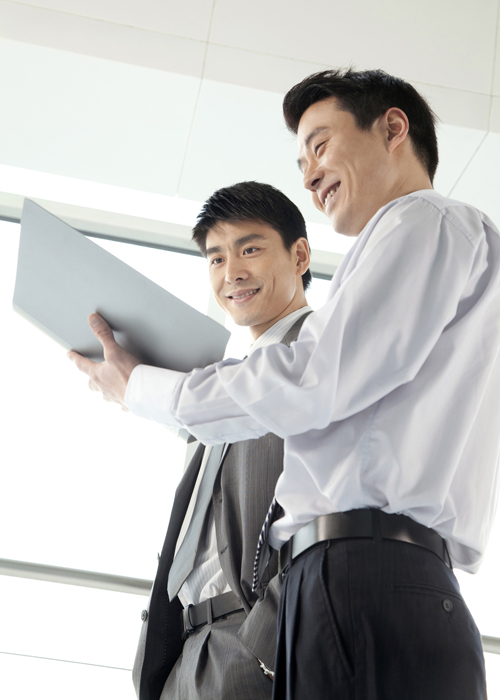 ABOUT ROCK TRADING INC
Who We Are
Rock Trading Inc is an independent investment management firm based in Japan. Our goal has been the same since the company's inception: To focus exclusively on growing and preserving the wealth of our clients, be they high net worth investors, families, business owners or private foundations. Our formula for success is simple: we believe in staying the course for the long term and when necessary making unpopular decisions that we foresee resulting in great returns.
Over the years our client base has grown steadily and we now manage assets of over $1.5 billion. The majority of our growth has been achieved from referrals, both from existing clients and associated professionals, primarily lawyers and tax specialists. We appreciate the trust and confidence this reflects and are proud of our team, who strive each and every day to exceed expectations.
What We Do
We screen hundreds of companies annually to separate the wheat from the chaff. Those that meet our investment criteria go through in-depth and rigorous analysis, 
 generating a fine-tuned list of investment recommendations. Every portfolio that we construct is dependent on the objectives, investment needs and life circumstances specific to a particular client. In keeping with our baseline philosophy of long-term growth, we invest primarily in good quality equities, including income generating assets as appropriate. We look for opportunities globally and include alternative investments, IPOs and private equity in our screening process. As a general rule we do not recommend mutual funds, since they are costly and redundant in a properly diversified portfolio.
Our advisors take a personal approach with every client. While we strongly recommend that you stick with our recommendations, we make every effort to take your personal values and beliefs into consideration and we can exclude any type of company or sector that is not in line with who you are as a person. Your portfolio will be tailored to reflect your values as well as your risk tolerance, liquidity needs and time horizon. Our ultimate goal is to provide each and every client with financial security, and as such we stay focused on long term results over short term market swings.
What We Offer
Our clients entrust us with a variety of types of investment accounts, including personal accounts, foundations, trusts and corporate accounts. We manage assets for families with multiple types of accounts and across several generations. In instances like this, we offer the option of managing each account separately or managing them as a single entity, which  many clients find to be more efficient. We take great pride in offering our clients the highest level of personal service and endeavor to be as flexible as possible. Whether this means working with your accountant on your behalf, or being able to access emergency funds on short notice, we aim to accommodate all your needs. No matter how complex your investment situation, we will find solutions.
Regardless of how one's family of accounts are best managed, each individual account is segregated, and invested according to the stated investment objectives.
GENERAL PORTFOLIO PROFILES
AGGRESSIVE: Higher risk/reward profile, high Beta meaning sensitive to market swings.
DEFENSIVE: Defensive and cyclical stocks. Less volatile and some income from dividends.
INCOME: Conservative stocks with higher dividend yields. REITS may be appropriate.
SPECULATIVE: Should be no more than 10% of total net worth. Might include IPO's, companies considered takeover targets, and juniors about to break out.
BALANCED: Includes stocks and bonds, usually in fixed proportions. May include alternate investments, like real estate, art and commodities, and private equity.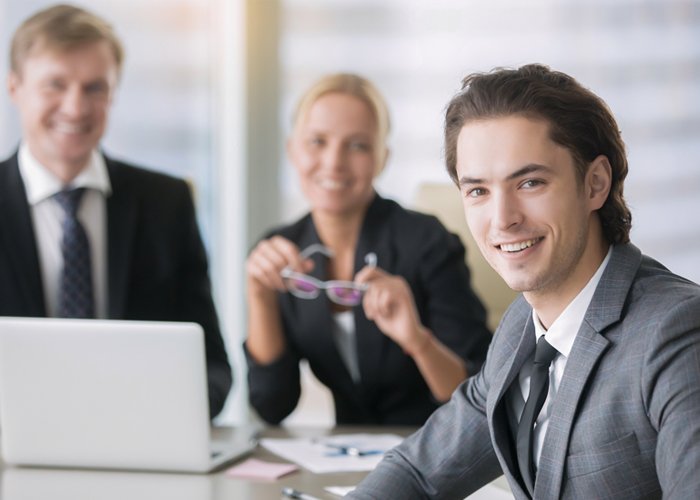 Competitive Advantages
Proven Methodology. We use time tested analytical processes to evaluate when the risk/reward profile of a potential investment is attractive.
Successful Track Record: Our portfolios consistently exceed all major composite benchmarks by a significant margin over the medium and long term.
We Don't Mimic the Market. While most of our competitors try to protect themselves by mimicking market benchmarks, we count on our in-house analytical process and proprietary methodologies.
Aligned Interests. Since most of our new clients come from referrals, we count on your
success for our continued success.
Global Perspective. As an offshore company, we are free to take advantage of profitable opportunities everywhere.
Investment Agility. We invest in small and mid-cap stocks as well as blue chips. Larger investment firms are often constrained by the large volumes required for their recommendations to be economical.
Client Service. We offer a wide variety of services tailored to meet the needs of our global clientele, including private investors, families, trusts, foundations and corporations.
Personal Relationship. You will deal directly with your personal investment advisor. Long term investment success is predicated on long term relationships.
Segregated Accounts. All securities are held in segregated accounts which enables us to ensure you are invested according to your personal objectives and values. Whether they are managed individually or as a family unit, we require your permission prior to executing any and all transactions.
"You only have to do a very few things right in your life so long as you don't do too many things wrong." – Warren Buffett